Duo retouched
Combining iSkins legendary smooth silicone all-around coverage, a detachable full-frontal face shield, enhanced screen protection, and integrated port defence, the stunningly attractive dual-layered iSkin touch Duo offers remarkable everyday iPod touch 2G protection in a perfectly sublime, beautifully designed bulk-free package.

Wrapped by a special surface micro texture that creates a rich, satisfying feel and delivers a confident grip, the iSkin touch Duo is also made with Microban* antimicrobial protection to help inhibit the growth of odor and stain causing bacteria on the product.

Available in your choice of four fashionably aware two-tone color options, the iSkin touch Duo is the perfect anytime, anywhere protection+style companion for your beloved iPod touch 2G

Duo in Color
In true iSkin style, the iSkin touch Duo touch refuses to compromise fashion for function. Thats why you can choose from four stunning dualtone color options: Diablo (red/black), NightHawk (expresso/black), Sonic (blue/black) and Ozone (frosted clear/black). Select and collect the color package that expresses your personal sense of cool fashion awareness.


Staying Slim
The iSkin touch Duos premium quality silicone perfectly wraps around your iPod touch 2Gs subtle curves, and guards against everyday hazards such as impact, dirt, moisture and more. Its bulk-free, lightweight protection that protects as beautifully as it looks!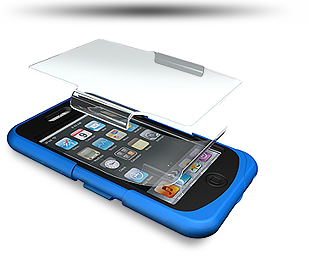 VISOR Screen Guard
Created from durable polycarbonate and coated with an optical clear-coat, the iSkin touch Duos scratch resistant ViSOR helps guard your iPod touch 2Gs glass screen against scrapes and impact. Designed for total convenience, the ViSOR applies easily and can be removed anytime and stored on your devices back.
Enhanced Screen Film
The iSkin touch Duo also includes enhanced touch-through screen protection thanks to an anti-glare and anti-fingerprint screen film. And because the film tacks lightly without residue, you can easily remove when necessary.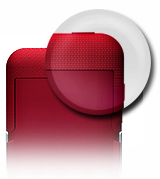 Textured to Grip
The iSkin touch Duo arrives with a specially- textured surface that feels fantastic, and gives you a confident, firm grip at all times which can come in very handy in your active, on-the-go lifestyle.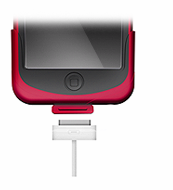 Port Side Protection
Your iPod touch 2G's docking port is its most vulnerable, exposed component. Fortunately, the iSkin touch Duo arrives with an integrated docking port protector that shields out dirt, dust and other everyday hazards. We cover you where you need it most!

| | |
| --- | --- |
| Filter by iPod Model | iPod touch (2nd & 3rd Gen) |
| Features | Screen Protection |